Web Development services that power your website
Our web development team in USA specializes in
helping you plan, build, and market your web project.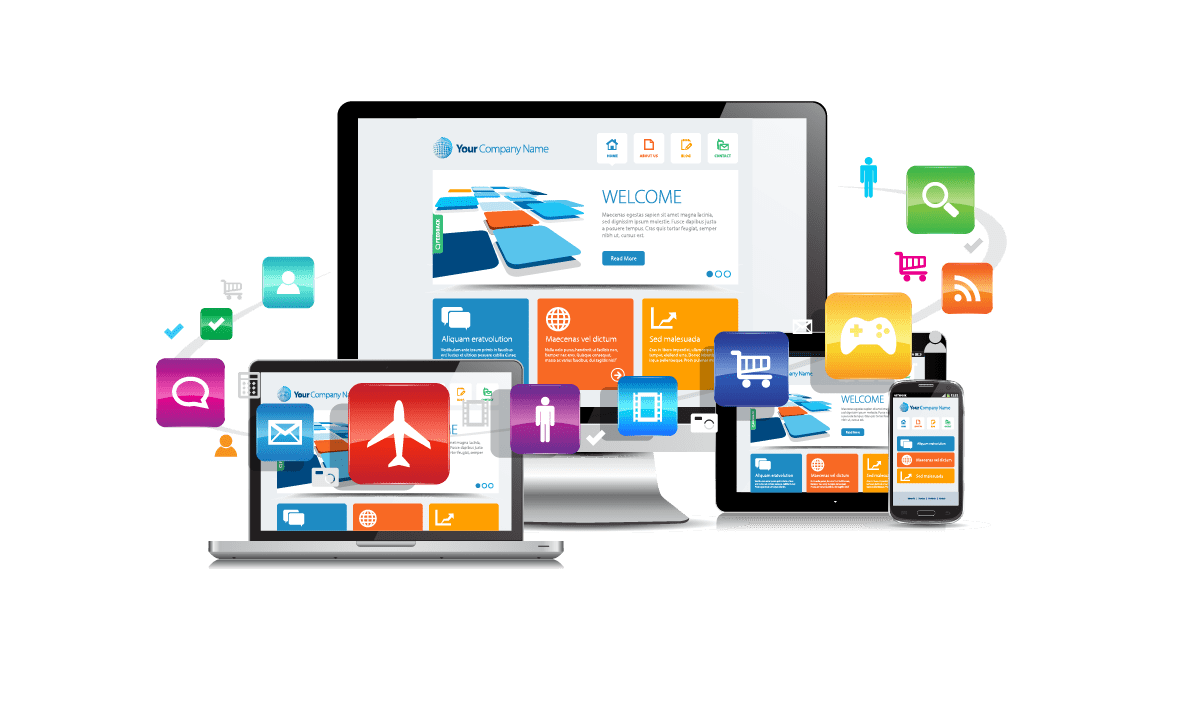 What is

Web Development?
Web development is a loose term that encompasses a number of services. An experienced developer could be in charge of building a simple,

static landing page or managing the construction of an entire, complex web system. It doesn't stop at websites, though.

A professional website developer could work on internet applications, social network services, and ecommerce business solutions.

These services may also include backend website coding (turning a website design into a working site),

creating a custom system to address specific needs, and building a system that manages the content of a site or database (aka CMS).

Of course, that's just a taste of all the possible services.
What is the difference

between Web Design and

Web

Development?
While many people use these terms interchangeably, there is an important difference. Web design is all about the front-end of the website and creating a great first impression for customers. It is the design of the website, and can include everything from the color scheme and layout to the navigation and content.

Web development, on the other hand, includes all the programming that takes place on the backend of the website. This includes the coding of all the pages, applications, and functions that will power your website.
When does

the

development phase start?
The website development process starts as soon as you approve the web design. Once we understand the goals and requirements of your site, the developers will start coding. We will begin by completing an initial page and then, once it has been approved (for appearance and functionality), we'll keep the same look and feel to complete the remaining pages.

This, of course, can change depending on the project's focus. A database management system, for example, will focus more on functionality and flexibility than aesthetics, so the development could start right away.
Why should I work with

Just Click Solution?
Just Click Solution is a custom web development company based in USA. We have more than 12 years of experience, and our work features innovative designs that creatively utilize cutting-edge features, solid information architecture, and intuitive site development.

All of our services are enhanced by our designers' knowledge and experience with various programming languages, such as PHP, CSS, JavaScript, HTML, XML and many others.

Get a website that features the latest trends in design and the most up-to-date coding to push your website above the competition. It's a super-competitive market out there, and you can count on us to deliver a custom website that really stands out from the competition.
Quality Web Developers in USA
Development solutions
for your success

.